Another big rumor for this morning, is that Apple's upcoming iPhone 5S smartphone would run the next-generation A7 processor from Apple. The A7 processor is said to be roughly 31% faster than its predecessor, the A6.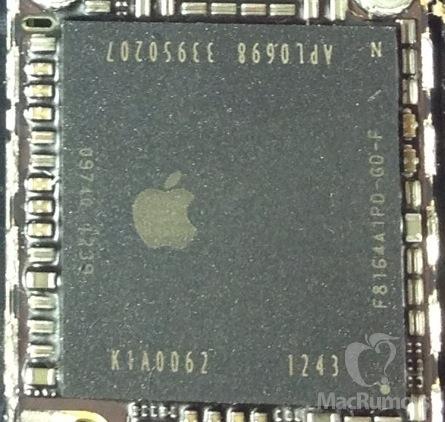 This is according to a tweet by Fox News' Clayton Morris, who says his sources have also mentioned a "separate chip devoted to motion tracking." At the moment, we don't know what this motion tracking chip on the iPhone 5S would be capable of, but it could bring something to the iPhone 5S that matches some of the motion features of Samsung's Galaxy S range of smartphones.
This would make sense, since a profile of Apple's Jony Ive by Bloomberg earlier this year hints at this possibility: "Longer term, Ive also has shown interest in altering how people control their computers. He has met with makers of gesture technology that lets people navigate their gadgets by moving their hands -- without touching the screen, said a personal familiar with those interactions."
The bigger news here, in my opinion, is that the A7 processor would be a 64-bit part. 9to5Mac's Mark Gurman writes that the Cupertino-based giant has been testing 64-bit prototypes of the upcoming A7 chip, which could make it into the iPhone 5S. He said: "We've independently heard claims that some of the iPhone 5S internal prototypes include 64-bit processors.It's unclear if 64-bit will make the cut, but it's been in testing. We're told that the 64-bit processing will make animations, transparencies, and other iOS 7 graphical effects appear much more smoothly than on existing iOS Devices..."
I think we'll see the 64-bit capable A7 processor inside of the truly next generation iPhone 6, but that's just me.