Today, Creative Technology announced the launch of its newest Sound Blaster gaming headsets set dubbed the Tactic3D Fury. Creative says that the Tactic3D Fury is compatible with both PC and Mac thanks to the dual-mode USB adapter. A 3.5mm headphone jack is also present, which allows the end-user to connect the headset to a mobile phone, allowing them to receive calls during intense gaming sessions.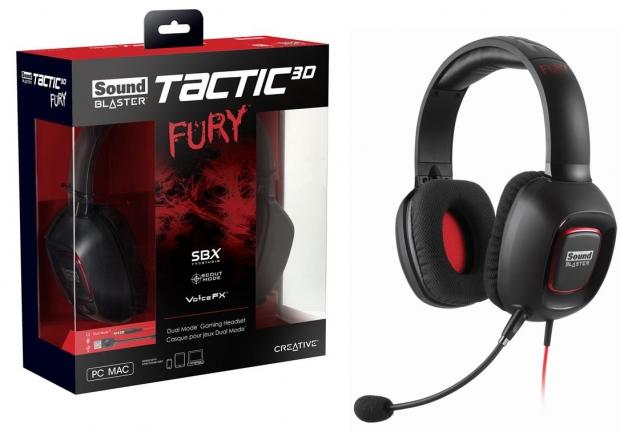 "Riding on the positive momentum of our Sound Blaster Tactic3D range of gaming headsets, we designed the Sound Blaster Tactic3D Fury with a sleeker, even more comfortable ear cup design than the headsets that inspired it. With this great-looking, comfortable design and our completely customizable suite of sound and voice technologies, we're unleashing the Fury as the best combination of gaming performance and value for the mass market," said Long Chye Low, general manager of audio at Creative.
Included with the headset is Creative's Sound Blaster Tactic3D Control Panel software that enables gamers to customize settings and tailor the sound output to their specific taste . This provides an immersive and accurate 3-D acoustic environment that is unlike any other. The Sound Blaster Tactic 3D Fury gaming headset is expected to arrive on store shelves sometime in October 2013 and will retail at a price point of $59.99.