Today, website VR-Zone is confirming the existence of Samsung's upcoming Galaxy Gear smartwatch. A newly released report says that Samsung will launch the Galaxy Gear on September 4 at the 2013 IFA show in Germany.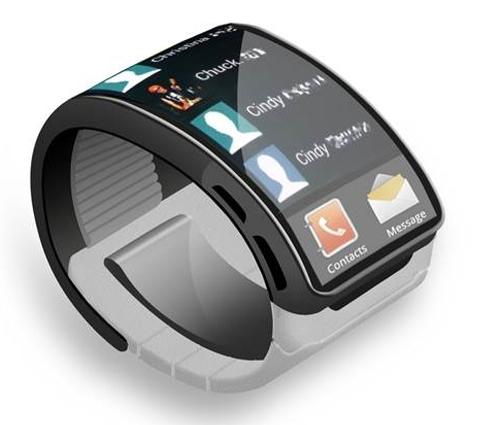 VR-Zone says that the Galaxy Gear, model number SM-V700, will function as an accessory to Samsung's Galaxy line of smartphones and tablets and will feature a flexible display. A recently filed patent says that the device will feature a power button, menu buttons, a USB port for data transfer and charging, and a capacitive back which will sense heart rate and other biometric data.
The patent went on to describe the Galaxy Gear as a "wearable digital electronic devices in the form of a wristwatch, wrist band, or bangle capable of providing access to the Internet and for sending and receiving phone calls , electronic mails, and messages." While no official confirmation has been released, VR-Zone is usually spot on with their predictions and as such, I to fully expect to see the Galaxy Gear unveiled at IFA 2013.