I am willing to bet that many of you have never heard of Alcatel One Touch, much less know that they manufacture Android-based smartphones. Today, the company released its new Idol X smartphone that runs Android 4.2 Jelly Bean and is available in yellow, red and black.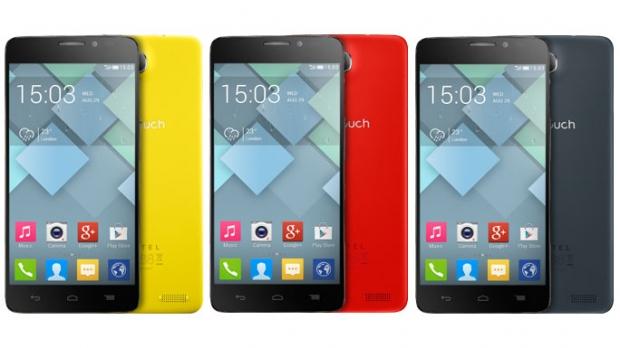 The Alcatel One Touch Idol X feature some pretty beefy specifications that include a five-inch 1920x1080 resolution IPS display, 1.5GHz quad-core processor, and 2GB of RAM. A 13.1-megapixel rear camera is on board to handle all your imaging needs, while 8GB of internal storage is present that can be augmented by the addition of a microSD card.
The specifications get better as we learned that within the 6.9 mm thick chassis, Alcatel managed to somehow squeeze in a 2000mAh battery, yet keep the phone's weight to 120g. All those features are cool, and definitely give the HTC One and Samsung Galaxy S4 a run for their money, but the fact that the phone is basically bezel-less really kicks it up a notch. The Idol X will be arriving in the UK in the coming weeks, but pricing and carrier availability have yet to be released.