How many hours did you put yourself through in Atari's 1984 classic, Paperboy? I know I rode through that game for countless hours, and it looks like I might just do it again with Globacore's new title.
Globacare are a creative technology company who specialize in large multi-touch displays, and have unveiled a new work-in-progress, first-person homage to Paperboy, Paperdude VR. Paperdude VR uses Oculus' VR headset, Rift, as well as Microsoft's motion sensor, Kinect. You can see in the video above that player rides on a stationary bike, attempting to throw newspapers into peoples' mailboxes.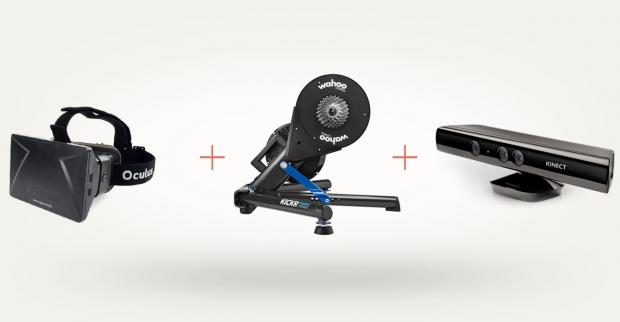 Paperdude VR is a great concept, something that might just keep gamers a bit fitter than they are now. Constantly peddling your bike in a game is sure to keep gamers a bit fitter. The more I see on Oculus Rift, the more I want it.