Cover-based shooter made with Oculus Rift and Razer Hydra
Oculus Rift and Razer Hydra used to make a cover-based shooter, please let me buy it now!

Published Mon, Jul 29 2013 6:33 AM CDT
|
Updated Tue, Nov 3 2020 12:21 PM CST
Oculus Rift developer forum user Teddy0K has made a first-person, cover-based shooter using Oculus' Rift VR headset in conjunction with Razer's Hydra motion controller.
Teddy0K shows us in the video (above) that the Hydra wand is attached to the gamer's chest, while the Hydra joystick is placed in your hands and used as your weapon, as well as controlling your forward and backwards movement within the game. The motion-controlled rig allows gamers to perform in-game actions such as ducking behind cover and blind firing over it.
What we see, is an updated version of Teddy0K's HydraDeck Demo. Teddy wrote on the developer forum: "The position tracking adds a tonne to the immersion of being in a virtual world. Please be careful when playing this demo, lots of people try to support themselves on the crates when they try to stand up or when leaning up against a column, but find there is nothing there!"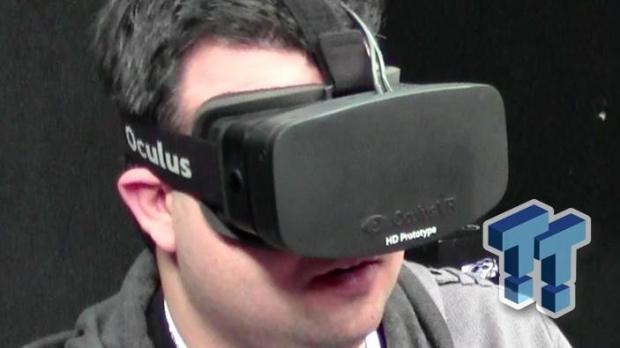 I seriously can't wait to get my hands on Oculus Rift, that last little bit that Teddy wrote has me wanting to try it, and now.
Related Tags