We will most likely see Android 4.3 unveiled at next week's mystery press event being held by Google, but today we get to learn all about the next iteration of Android thanks to a video that has surfaced on the web. The video below (courtesy of AndroidCentral) was taken of a Nexus 4 running Android 4.3 which was purchased from a Google employee.
While most of the updates are minor and the user experience will feel much like that of Android 4.2, one of the most notable new features is the ability for the phone to automatically suggest phone numbers from your contact list as you dial. Additionally, as I speculated yesterday, Android 4.3 will also feature the updated camera application that has been spotted on the Google Play editions of the HTC One and the Samsung Galaxy S4.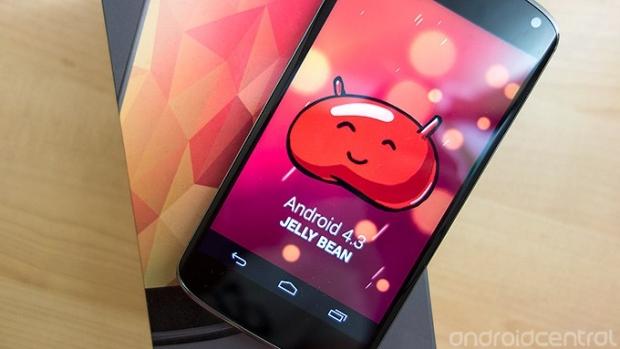 Other new features include the ability to let apps turn on Wi-Fi to get a lock on your location before turning Wi-Fi back off again. This feature will prevent apps from pestering you about turning on Wi-Fi. Also in line with speculation is Android 4.3's ability to utilize Bluetooth Low Energy technology as well as the inclusion of OpenGL for Embedded Systems 3.0.