Microsoft Xbox One introduces new reputation system, will make mean players play with mean players
Microsoft Xbox One will introduce new reputation system.
Published Wed, Jul 3 2013 5:03 PM CDT
|
Updated Tue, Nov 3 2020 12:22 PM CST
The upcoming Microsoft Xbox One will introduce a new Xbox Live Gold reputation system. This system is designed to rank players so mean or undesirable players are matched with other mean or undesirable players. The system will use player reports, moderator actions, mutes, and other reporting systems to rank players. The system may eventually take Xbox Live Arcade purchases and other participation things into account.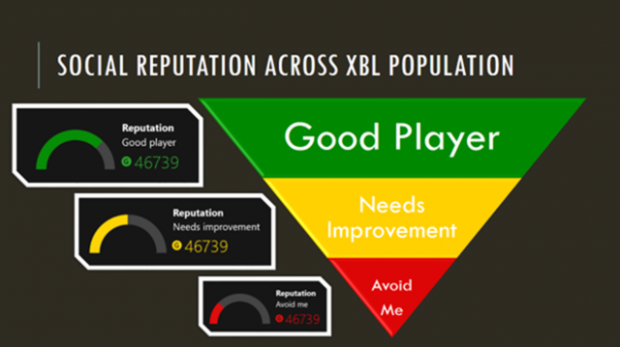 "There'll be very good things that happen to people that just play their games and are good participants," said Microsoft senior product manager Mike Lavin. "And you'll start to see some effects if you continue to play bad or, or harass other people en masse. You'll probably end up starting to play more with other people that are more similar to you."
The system will come with protections so a person's reputation won't be unduly affected by an angry mob. It will take into account factors such as whether or not the reporting player actually played a match with person being reported. If the player didn't, the report will carry much less weight than a report from someone who actually played a match with the player. It will also decline over time so that a single bad day won't affect your reputation by too much.
Related Tags