This morning, MAINGEAR announced the launch of an entirely new series of custom liquid cooled PCs. Knowing that hard-core enthusiast preferred custom liquid cooling over all-in-one solutions, MAINGEAR teamed up with EKWB to create the new EPIC series of custom liquid cooled desktop PCs.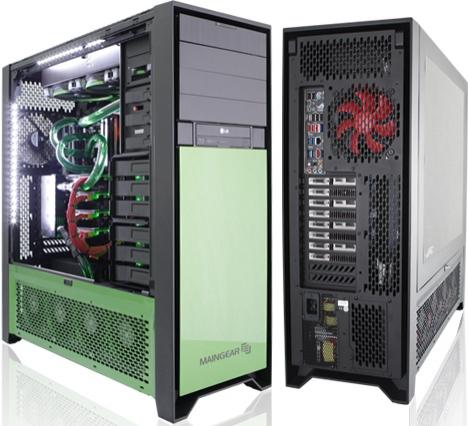 The EPIC series is comprised of the full-tower Force and mid-sized Rush models that both feature a "BiTurbo" pump design that ensures your system stays cool in the event one pump should fail. Also present are Intel's fourth-generation Core i7 or AMD's FX processors. On the graphics side, the force model can be packed with up to four NVIDIA GTX Titans or four Radeon HD 7970, with the Rush model only featuring a maximum of two GPUs.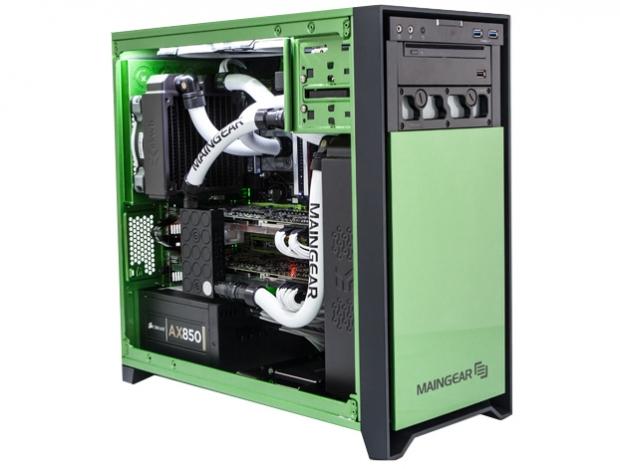 As with all other MAINGEAR offerings, a plethora of memory, storage, fans, lighting, and paint combinations are available. At the moment, no information has been released on pricing or availability, but you can expect the prices to be fairly stout based on the hardware specifications listed above as well as the attention to detail MAINGEAR puts into every PC it builds. On a side note, how sexy is that Corsair 900D in lime green?