Apple co-founder likes Edward Snowden, feels 'a little guilty' about the NSA surveillance
Steve Wozniak, co-founder of Apple, feels 'a little guilty' about the NSA surveillance.

Published Mon, Jun 24 2013 12:24 AM CDT
|
Updated Tue, Nov 3 2020 12:22 PM CST
The past two weeks have seen the Internet filled with Edward Snowden, the NSA, Prism, GCHQ and much more - but what does the co-founder of Apple, Steve Wozniak, think about it all? Well, he feels "a little guilty."
Wozniak was a guest on the Piers Morgan show, where he was asked if he feels any responsibility for the technologies he and others in the industry have created, that have given government entities like the NSA the power to snoop on, well, everyone - his answer was:
I actually feel a little guilty about that -- but not totally. We created the computers to free the people up, give them instant communication anywhere in the world. Any thought you had, you could share freely. That ... was going to overcome a lot of the government restrictions.
Wozniak believes we no longer have privacy, where he states: "We didn't realize that in the digital world there were a lot of ways to use the digital technology to control us, to snoop on us, to make things possible that weren't." What I find hard to believe, is that if Wozniak and everyone else creating this technology all those years ago, could imagine a world where we have instant digital communications (and the other billion things we have thanks to technology) but couldn't envision a world where there would be a control over it.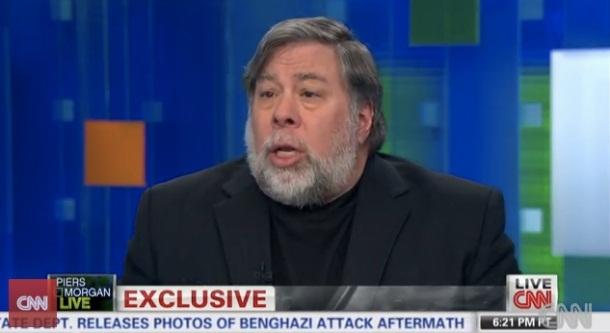 I'm really against the entire NSA Prism (and any other digital snooping technology) but I don't think we can stop it short of a revolution in the western world - which could happen sooner, rather than later the way things are going.
Related Tags