Earlier this week, many PlayStation 3 owners were shocked when an official software update bricked their console. The software update caused the system to hang on startup and locked the device from turning off. Owners had to physically unplug the device to simply power it down.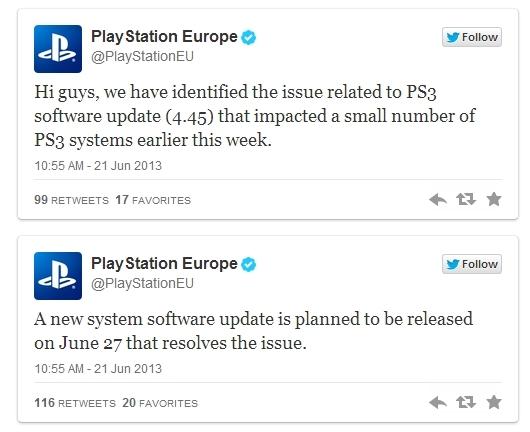 When word began to spread, Sony quickly pulled update version number 4.45 offline and began telling customers not to update their systems until further notice. This morning Sony has released an update on a fix for the broken systems.
On their Twitter account, the company said that they have identified the culprit and are working on a new system update to be released on June 27th that should resolve all issues including the bricked consoles.