E3 2013 - Less than 18 hours ago, the gaming world was taken by storm when Sony's president Jack Tretton announced that the PlayStation 4 disk-based games can be freely given to friends and purchased on the used market. His exact words were "PlayStation 4 won't impose any new restrictions on used games" fast-forward by a little over half a day and the company seems to be taking a few steps back from that statement.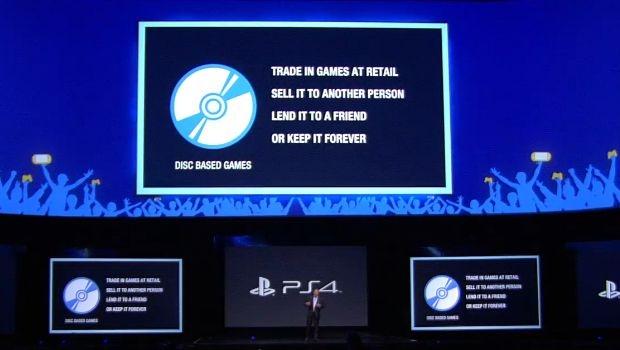 In an interview with Game Trailers, Tretton stated that while Sony's first party created games will not feature DRM, third-party games will be at the full control of their developers. This means that studios like EA, Activision, and others are fully allowed to prevent users from trading, sharing, or selling used games through one-time use activation keys.
"Well, I mean, we create the platform, we've certainly stated that our first-party games are not going to be doing that, but we welcome publishers and their business models to our platform," said Tretton. "The DRM decision is going to have to be answered by the third parties, it's not something we're going to control, or dictate, or mandate, or implement,"
Update via TheVerge.com
Sony has issued a statement confirming that Tretton was referring specifically "playing used games online" and DRM mechanisms that have already been seen on the PlayStation 3. Additionally, Tretton is reiterating that - although it did so with the PS3 - Sony will not be turning to an Online Pass-style system for its self-published PlayStation 4 titles.