Computex Taipei 2013 - Noctua had their maybe upcoming active noise cancellation (ANC) cooler back out at Comptuex this year. We say again because we had a taste of the technology last year at Computex but this year's version is much more refined. I would say it is pretty damn close to production ready actually but that's not to say anyone can afford it.
The first thing everyone is thinking has to be why Noctua would even make a product like this to begin with. The company makes silent coolers, I've hand nearly all of them and can honestly say I don't use anything else and the reason why is because they are quiet and work better than advertised.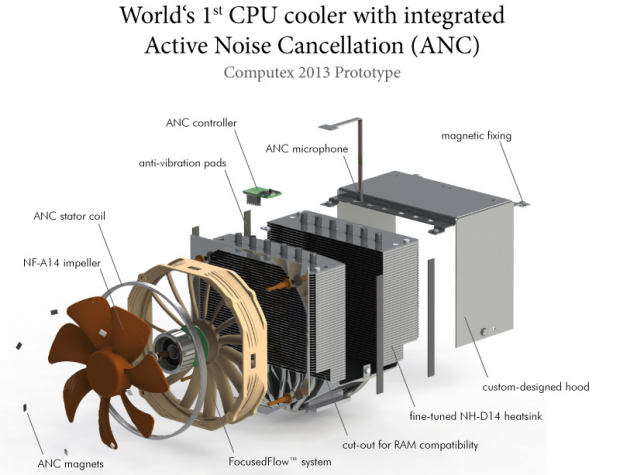 What ANC gives the company is the ability to run its fans at higher RPMs and retain the silent operation that Noctua is known for. With more airflow, the coolers can dissipate more heat from the CPU, increasing the thermal capacity of the cooler. With overclocking making a comeback on Haswell even us old guys are ready to get back in the game.