Crucial and Micron give us the low-down on the current state of DDR4 memory, with nice pictures of course
Crucial and Micron ready to rock and roll with DDR4 RAM once platforms are ready.

Published Wed, Jun 5 2013 10:28 AM CDT
|
Updated Tue, Nov 3 2020 12:22 PM CST
Computex Taipei 2013 - One of our meetings at Computex today was with Crucial and Micron who not only had some of its new RAM to show off to us, but also we had a good chance to sit down and talk about its current state of DDR4 memory, among some other interesting topics.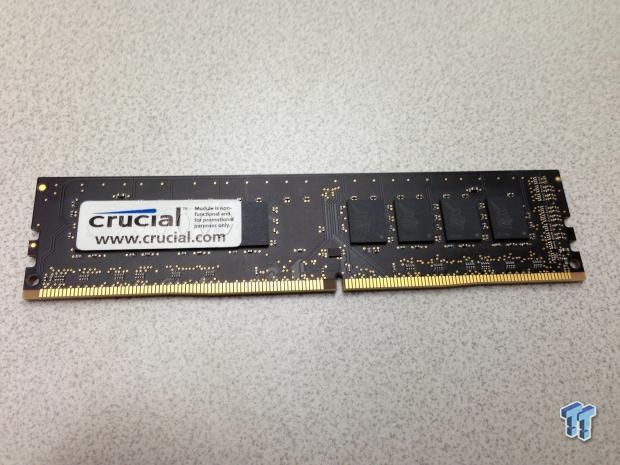 While pictures of Crucial's DDR4 memory is nothing new, during our meeting we were updated on the current state of affairs for Crucial and Micron memory. Crucial is already producing DDR4 memory in limited quantity at the moment with what sounded like no issues in the yield department, even though that wasn't specifically disclosed. They are producing DDR4 memory at this moment for their own internal validation tests and to hand out to companies like Intel who are using its memory for validation of upcoming platforms that will support DDR4 memory next year on future chipsets.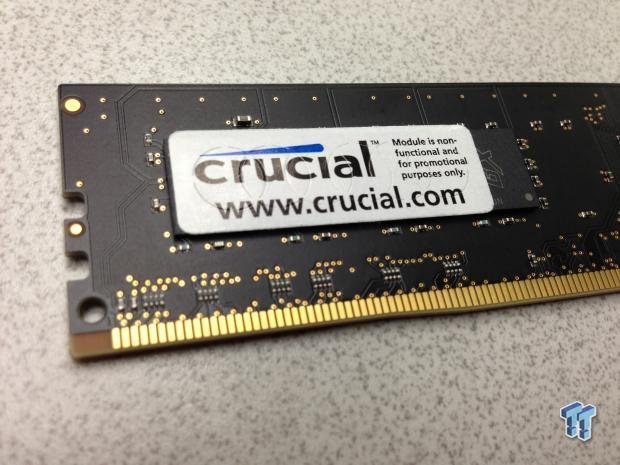 As for the DDR4 memory itself, while it's not a hard and dry fact at this stage of the game, Crucial sees its DDR4 memory coming in at clock ranges anywhere from 2400MHz DDR all the way up to 3200MHz, at launch. Crucial pointed out that they are quite pleased with the extra performance users will get from jumping from current DDR3 based systems to DDR4 systems, the jump from 1600MHz DDR to 2400MHz is rather positive.
It's not only about raw clock speeds though, DDR4 memory will also use less power, and that will sit well with Intel and others who have worked hard on reducing the power consumption of Haswell chips and laptops for its current gen CPU. We should see DDR4 use 1.2 volts at 2400MHz and of course increase as required to reach speeds of 3200MHz and above for companies like G.Skill and Corsair who will no doubt try to push to the limits.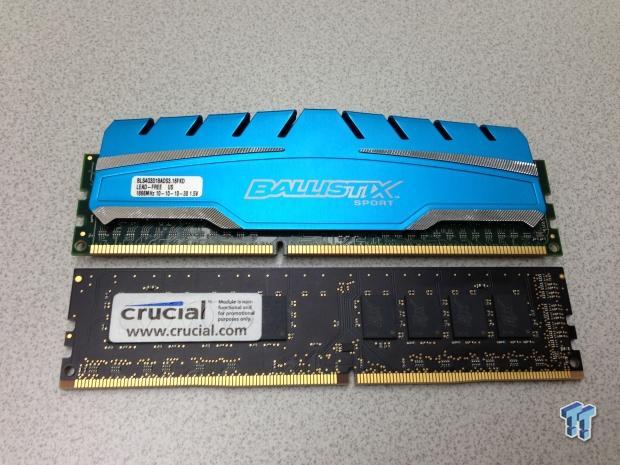 The pictures you see above of this early non-production Crucial DDR4 RAM only includes 284 pins, but production DDR4 memory will actually include 288 pins at launch. It's not clear where the extra four pins will be added on the module, but they will be added. DDR4 memory also uses a new DIMM mounting system which requires less force to install into your motherboard.
Related Tags