Yesterday I wrote an article on EA's CTO Rajat Teneja who said that the upcoming next-generation consoles are "a generation ahead of the highest end PC on the market." The article received massive feedback on Facebook, Twitter, and even made the front page of Reddit. I want to use my last article of the week to explain why I feel Teneja got it wrong.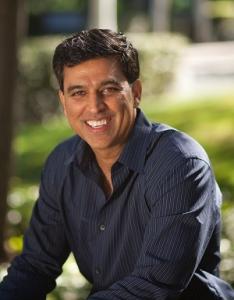 Several commenters were very quick to point out that the APU has a speed advantage over discrete GPU's as the APU does not have to send data over a PCIe bus then back to the CPU, which adds massive latency. While it is true, I must point out that no AMD APU on the market, or being rumored, can come close to the benchmark scores put up by even one generation old flagship GPU's, such as the NVIDIA GeForce GTX 680. The massive number of cores combined with large amounts of RAM are just not feasible for an APU.
APU's really shine when it comes to mid-level performance in laptops, and productivity machines where the power consumption and extreme performance levels of a discrete GPU are not warranted. Don't get me wrong here, I am an AMD fan boy from way back and have to admit that I do like the APU architecture. I also have to admit, that the current APU technology is just not on a level that can compete with mid-range to ultra-high-end discrete GPU's.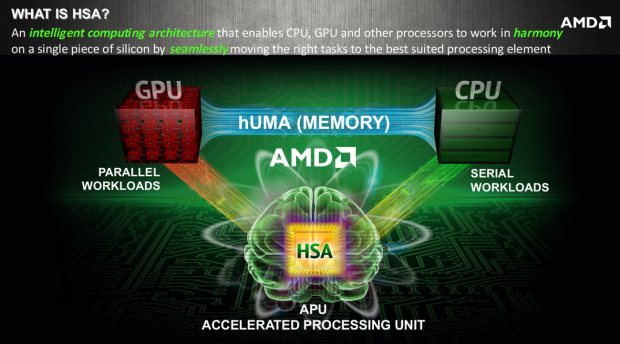 Other commenters pointed out what I speculated in the article that Teneja's reasoning was that the custom APU used in the consoles will feature Uniform Memory Access as the reason he said they were a generation ahead of current PC technology. I covered AMD's heterogeneous Uniform Memory Access (hUMA) last month and while the concept sounded great, performance gains have yet to be seen. AMD will feature hUMA in its next-generation Kaveri CPU's that will launch sometime in the next few months. The Kaveri architecture is the same architecture said to be used in both new console's APUs.
Until we see actual performance gains from hUMA, and see side by side benchmark comparisons, the jury is still out on whether or not hUMA is enough to push the APU into a level where it can honestly compete with even mid-range discrete GPUs. Honestly, I really hope we see this happen, as it will drive down the cost of mid-range video cards, and will push GPU companies to produce a better, faster product to stay competitive.
Finally, I would like to point out that Mr. Teneja did state that the new consoles would be 8-10 times faster than the fastest gaming PC on the market today. Some people pointed out that the system I quoted was not the normal or common gaming system and that my quote was flawed. This could not be farther from the truth. Based on Teneja's claim stated above, I listed what I felt was a high-end gaming system. While fast and expensive, it was still far from "the fastest currently available. I have many friends who run quad NVIDIA GeForce GTX TITAN's in SLI, Intel Core i7-3970X, 32GB or more of high-end DDR3 RAM and several SSD's in RAID 0.
Those are what I consider the highest-end gaming PCs you can get your hands on, and there is no possible way that a $500-$1000 console can even come close to the performance of one of those systems, period. I will be the first to admit, that if his claims of 8-10 times faster turn out to be true, I will purchase both consoles and hang up PC gaming forever. One last point that I would like to make is that even if the next-gen consoles are on par with a "high-end" single GPU system with 8GB of RAM, by this time next year (or maybe even earlier), PC gaming technology will have surpassed it by leaps and bounds if Moore's Law holds true for another generation cycle.
I would like to extend an invitation to Mr. Teneja to clarify his statement in a short interview with us here at TweakTown. My email address can be found by clicking my name at the top of this page.