New head of Android says Google I/O will be about services this year, not devices or operating systems
Google I/O will concentrate more on services, less on new OS' and devices.

Published Mon, May 13 2013 1:30 PM CDT
|
Updated Tue, Nov 3 2020 12:23 PM CST
Sundar Pichai, the new head of Android, has said that Google will focus on "all of the kinds of things we're doing for developers" at Google I/O this year. During an interview with Wired, the head of Android, who is also at the wheel of Chrome, has said that now isn't the time that Google has "much in the way of launches of new products or a new operating system".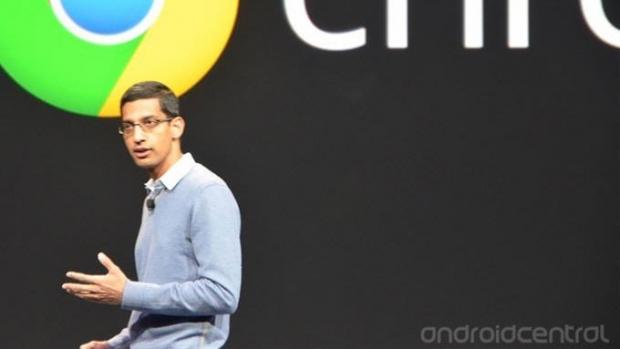 Pichai talked about a bunch of subjects, touching on Android updates, Google's relationship with Samsung, Facebook Home and the challenges of managing two operating systems:
On the relationship between Chrome and Android: "Android and Chrome are both large, open platforms, growing very fast. I think that they will play a strong role, not merely exist. I see this as part of friendly innovation and choice for both users and developers."

On Facebook Home: "It's exciting that Facebook thought of Android first in this case. Android was intended to be very customizable. And we welcome innovations. As for the specific product, my personal take on it is that time will tell."

On Samsung's Android dominance: "The relationship is very strong on a day-to-day basis and on a tactical basis. So I'm not that concerned. Historically the industry has had long stable structures. Look at Microsoft and Intel. They were very codependent on one another, but it served both of them well."

On future Nexus hardware: "You will see a continuation of what we have tried to do with Nexus and Chromebooks. Any hardware projects we do will be to push the ecosystem forward."

On slow Android updates: "We are thinking about how to make Android handle updates better. We see ways we can do this. It's early days. We're talking with our partners and working our way through it. We need time to figure out the mechanics, but it's definitely an area of focus for me and for the team."

On what to expect from I/O this year: "Both on Android and Chrome, we're going to focus this I/O on all of the kinds of things we're doing for developers, so that they can write better things. We will show how Google services are doing amazing things on top of these two platforms."
Related Tags