Everybody's favorite little rover, Curiosity, is back in contact with its handlers on Earth, now that Mars and Earth are in an alignment where communication is possible. Curiosity had previously been sitting mostly idle for the last four weeks while the sun blocked communications between Earth and Mars.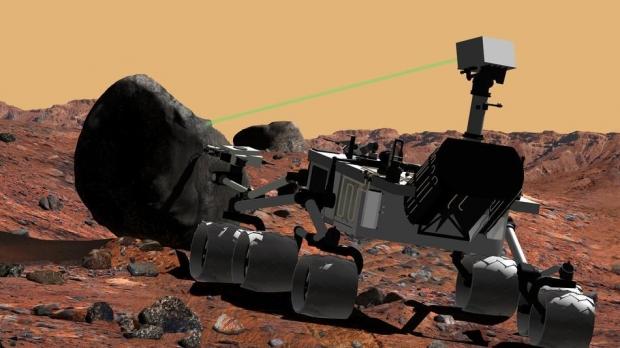 The first step NASA has to complete is to update Curiosity's software. After Curiosity is brought up to speed, its handlers will instruct the rover to continue analysis on Yellowknife Bay. Yellowknife Bay is the location that Curiosity has already found the basic building blocks of life.
We just didn't stumble into this area. This was something that took a lot of planning. In case something happened with the rover we needed to make sure we had science to do in that landing ellipse. What was serendipitous was landing in a past aqueous environment and finding sulfates and clays...The hope is we find some other examples of habitable environments. There are a bunch of different geological reasons why there could be more of less carbon in one place.
Eventually, scientists want Curiosity to climb up Mount Sharp.
Say we find something that looks like another attractive ancient potentially habitable environment and it's 200 meters above the base of Mount Sharp. We can go up there and then from there we can go not just upward but also downward again. So if you're looking for something, you can explore in both directions of time's arrow.