T-Mobile had high hopes to be the first to market with Samsung's highly anticipated Galaxy S4, but it appears that the company will most likely be the third company to offer retail sales of the device in the US market. Late Tuesday night the company issued a statement that said it has been forced to delay the Galaxy S4 launch due to unexpected inventory deliveries.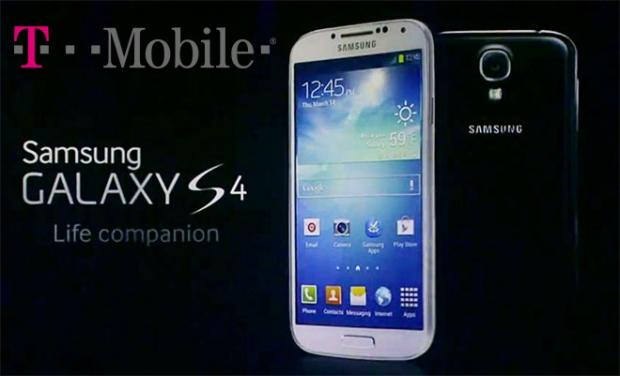 T-Mobile will now begin offering the Galaxy S4 for sale on Monday April 29th, a full two days after rivals Sprint and AT&T begin selling the device. While to some two days is no big deal, T-Mobile was hoping to cash in on the early adopters who wanted the latest and greatest, but wanted to forgo the annual contract that comes with a new phone.
In a statement T-Mobile said:
We know customers are really looking forward to getting their new Samsung Galaxy S 4 soon. However, due to an unexpected delay with inventory deliveries, the Galaxy S 4 will not be available on https://www.T-Mobile.com as planned on Wednesday, April 24. Instead, online availability is expected to begin on Monday, April 29. We apologize for any inconvenience and are working with Samsung to deliver the device to T-Mobile customers as soon as possible.