Today is the day for Apple news, isn't it? We've just seen the iPhone makers earnings report for Q2 2013, and had news to not expect a bigger iPhone anytime soon, but now we shouldn't expect any new products between now and Q4 2013.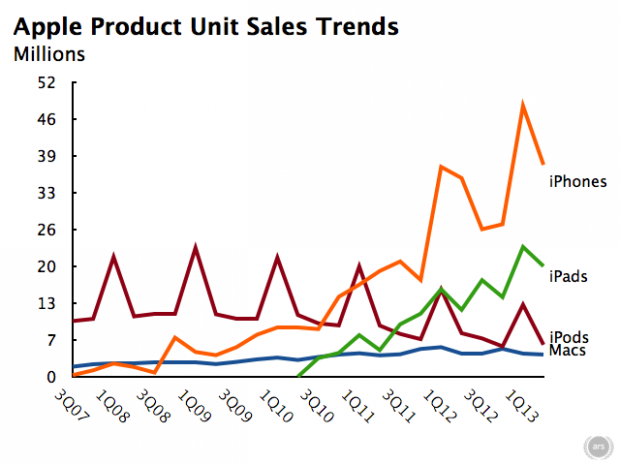 This isn't a rumor or another site rustling around the dark for some traffic, but from CEO Tim Cook himself who hinted that new products would come out during the fourth fiscal quarter of the year, continuing throughout fiscal 2014. This means that we shouldn't see many products unveiled between now and Q4, or around the holidays this year.
Personally, I think Apple are behind the ball and will have to come out with something that truly deserves the title of 'magical' and 'revolutionary' this time around. Google, LG, Samsung, Sony, HTC and more all have great products out and many more to come between now and Q4.