Indian-based startup builds the world's first smartphone for the blind
The world's first smartphone developed for the blind has been made by an Indian startup.

Published Sun, Apr 21 2013 11:37 PM CDT
|
Updated Tue, Nov 3 2020 12:23 PM CST
An Indian-based startup has created something quite incredible, the first true smartphone for the blind. The design had help from the Center for Innovation Incubation and Entrepreneurship and the Indian Institute of Management at Ahmedabad campus, and uses an invention that uses a screen that transforms into Braille characters as messages are received.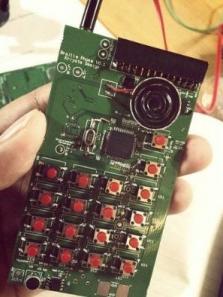 Sumit Dagar is behind the phone, and has said: "We have created the world's first Braille smartphone. This product is based on an innovative 'touch screen' which is capable of elevating and depressing the contents it receives to transform them into 'touchable' patterns".
Dagar has said that the response to the Braille smartphone has been immense so far, adding: "It comes out as a companion more than a phone to the user. We plan to do more advanced versions of the phone in the future".
The smartphone has been worked on for three years, when Dagar was studying design at India's National Institute of Design. He reached out to numerous companies, received some interest, quit his day job and began to fully focus on creating the smartphone for the blind. He has worked with a team of six engineers and designers, working to create a new venture called "Kriyate Design Solutions".
The smartphone uses Shape Memory Alloy technology, which are metals that remember their original shapes. No visual screen is necessary, so they were able to design a phone that used floating pins in the shape of brailed characters that rise or fall when they are being messaged.
Related Tags