This year marks the 23rd anniversary of the Hubble Telescope taking flight in orbit around the earth. To celebrate the occasion it revisited one of my favorite monuments in the night sky; the Horse Head Nebula (IC 434).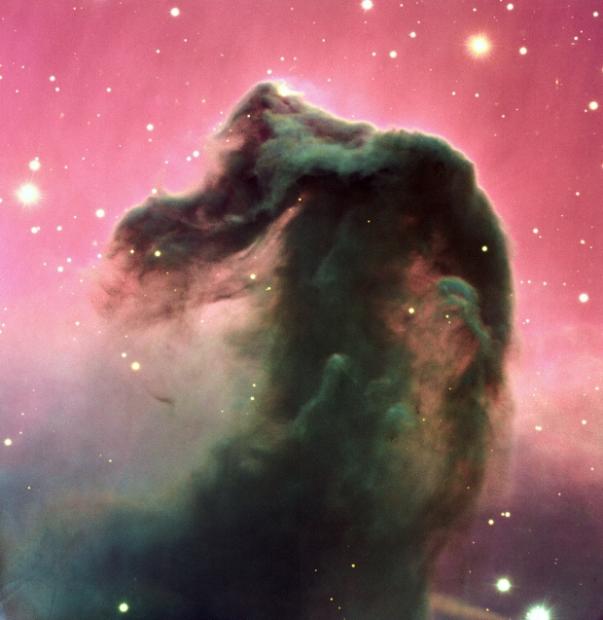 Located within the Orion Nebula (M42), the Horsehead is a massive star forming region which is comprised of dust and gas. The Hubble first imaged the Horse Head about 20 years ago and the resulting visible light image can be seen above. The red or pinkish glow originates from hydrogen gas predominantly behind the nebula, ionized by the nearby bright star Sigma Orionis. The darkness of the Horsehead is caused mostly by thick dust, although the lower part of the Horsehead's neck casts a shadow to the left.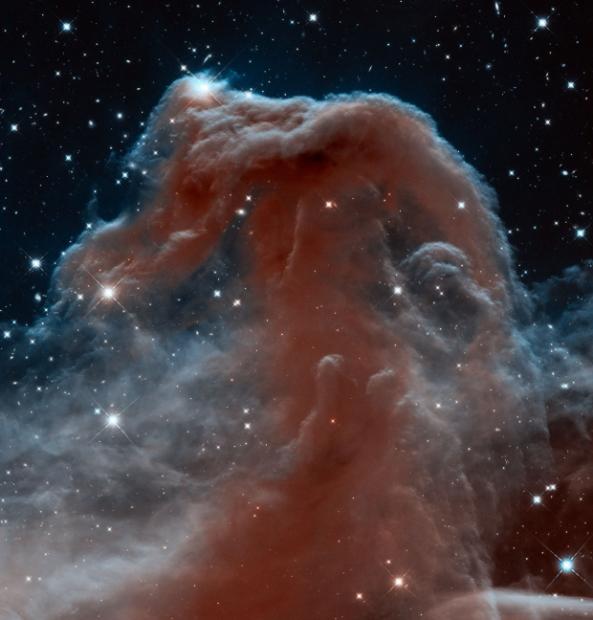 The new image of the great Horse Head can be seen above. It shows the region in infrared light, which is made up of longer wavelengths than visible light and can see through the dusty cloud that usually obscures the nebula's inner regions. The result is a rather amazing, and stunning looking structure, made of delicate folds of gas.
The image was taken with Hubble's high-resolution Wide Field Camera 3, fitted in 2009 during a servicing mission.