This morning we covered a back and forth between Microsoft's Adam Orth and Xbox fans over Always-on DRM. Orth was quite disrespectful and in my opinion, very unprofessional. This afternoon, Microsoft issued an official apology to Xbox fans over the tirade.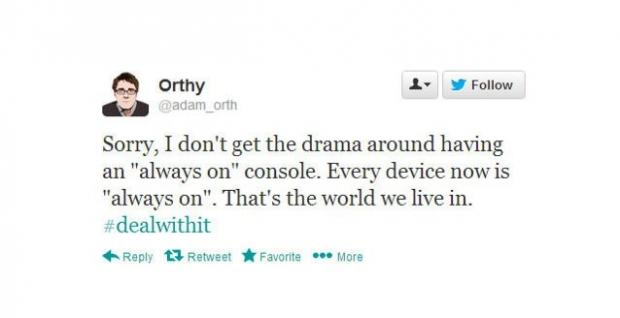 The statement from Microsoft reads:
We apologize for the inappropriate comments made by an employee on Twitter yesterday. This person is not a spokesperson for Microsoft, and his personal views do not reflect the customer-centric approach we take to our products or how we would communicate directly with our loyal consumers. We are very sorry if this offended anyone, however we have not made any announcements about our product road map, and have no further comment on this matter.
It is worth noting that they did make a point to deny any conformation of any form of DRM on the next generation Xbox. While we still believe that the new Xbox will feature Always-on DRM, we understand why Microsoft is reluctant to release any details at this point.