AMD's representitive believes that NVIDIA may be bitter over Sony's choice to go with AMD in the PlayStation 4. His reasoning? A statement by NVIDIA's Tony Tamasi saying how the GTX 680 outperforms the PlayStation 4. He added that the 680 had been out for a year and a half.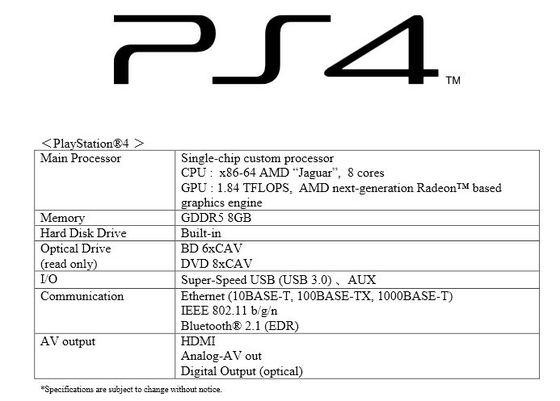 If the PS4 ships in December as Sony indicated, it will only offer about half the performance of a GTX 680 GPU, which launched in March 2012, more than a year and a half ago.
AMD's director of ISV relations Neal Robinson responded:
Well, of course they're going to do that. They're a little bitter. For us, really by looking at the APU that we designed, you can't pull out individual components off it and hold up and say, 'Yea, this compares to X or Y.' It's more than just a CPU doing all these amazing calculations and a GPU doing calculations. We are now going to be able to move certain tasks between the two.
It's true that the hardware being used in the PlayStation 4 isn't the latest and greatest. But AMD is able to offer both the CPU and GPU as a package, allowing certain optimizations that can work in the PlayStation 4's favor. We'll have to wait and see what Microsoft brings to the table with the Xbox 720.