Dan Porter, the former CEO of OMGPOP before it was bought out by Zynga for a rumored $210 million, is leaving Zynga, the company has announced today. Zynga is currently in the process of building Draw Something 2 and Zynga's COO David Ko has acknowledged Porter worked on the sequel.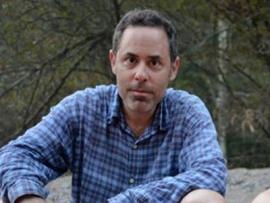 Developing and launching games is a team effort, and we're proud of the great work the Zynga New York team has done with Draw Something 2. Our follow up to the original hit is even more social and engaging, and we're excited to get it into the hands of our players globally. We thank Dan Porter for his efforts in making the Draw Something franchise a success and wish him well in his future endeavors. We're proud to see talent like Sean Kelly take a bigger leadership role as the Head of our New York studio and lead the team to the global launch of Draw Something 2.
Porter is just the latest in what seems to be a never ending stream of employees leaving Zynga after it went public in 2011. Zynga has appointed VP Sean Kelly to take over as head of the New York office. Kelly has been with the company since 2009.