Update:
Mark Rein has talked with Engadget, shedding some light on his comments that Unreal Engine 4 wouldn't be heading to the Nintendo Wii U, where he said:
If someone wants to take Unreal Engine 4 and ship a game on Wii U, they can. If they wanna ship an Unreal Engine 4 game on Xbox 360, they could make it happen.
So it looks like Epic Games might not be releasing games themselves on the Wii U, but have no problems licensing out their next-generation engine to other developers, and have them ship UE4-based games to the Wii U. Interesting.
The original article:
We showed you some of those gorgeous graphics that Epic Games' Unreal Engine 4 is capable of, but it looks like the next-generation graphics engine won't be working with Nintendo's Wii U console. Even with Epic Games themselves saying that UE4 is super scalable, so much so that it can be scaled from next-gen consoles like the PlayStation 4, all the way down to mobile devices and web browsers.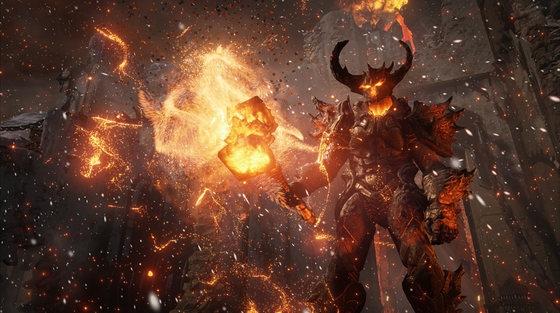 Epic co-founder Mark Rein was asked if UE4 can be scaled down to the Nintendo Wii U, where he said:
Ha-ha, no. I mean, sorry, it's not really a correct answer. We're not... we have Unreal Engine 3 for the Wii U. Right? And Unreal Engine 3 is powering all kinds of amazing games, still lots of games are being made with Unreal Engine 3.

We announced today about a new Unreal Engine 3 license. Unreal Engine 3 doesn't disappear because of Unreal Engine 4. But our goal for Unreal Engine 4 console-wise is next-gen consoles. That's really what our energies are focused on. If you want to make a Wii U game, we have Unreal Engine 3, and it's powering some of the best games on the Wii U already.
So it looks like Nintendo's Wii U, which is their 'next-gen' console, won't be enjoying the graphical wonder of Unreal Engine 4. The fun continues to fade with Wii U owners not receiving the ultra-slick Frostbite 3 engine from EA and DICE, which powers Battlefield 4.
Nintendo are really going to sink because of this, with so many gamers jumping to competing next-gen consoles if they can't buy their favorite franchises on their Wii U.