i-mate to release Windows 8 Pro smartphone with Intel Clover Trail processor inside
We'll soon see a near PC-capable smartphone from i-mate, powered by Windows 8 Pro.

Published Thu, Feb 28 2013 2:31 AM CST
|
Updated Tue, Nov 3 2020 12:24 PM CST
It was only a matter of time, but we should expect a PC-like smartphone to be released later this year. At Mobile World Congress, i-mate were showing off something that most people don't seem to have noticed, a new smartphone with a 4.7-inch display but it was what was cranking along inside that was interesting.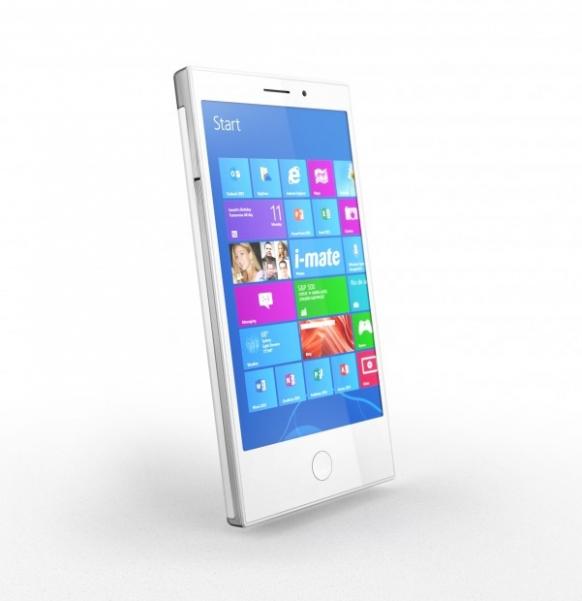 The smartphone from i-mate was powered by Intel's "Clover Trail" hardware and the full version of Windows 8 Pro - meaning that the smartphone is capable of running most desktop-based software, which is a huge deal for a smartphone. i-mate's smartphone is called the Intelegent, and could go up for sale later this year for $750. Featuring an Atom processor, 2GB of RAM and 64GB of internal storage, the Intelegent would go up against most smartphones and completely win when it comes to its OS.
Backing up the usual specs, we have HSPA and 4G LTE capabilities, and up to 10 hours of talk time. i-mate will sell the phone by itself, or part of a desktop hardware suite for $1600, this suite would include a docking station they call the "hub". Once Intelegent is docked in the hub, the phone can be used with a traditional, wired phone handset, or make video calls. It will also function as a normal desktop PC, which will include a 23-inch touchscreen display, keyboard and mouse which powers an auxiliary wireless tablet with a 10.1-inch, 1080p-capable display.
Related Tags