THQ has fire sale, sells Darksiders, Homeworld, Red Faction and more
THQ selling off properties quick, up for sale is Homeworld, Red Faction, Darksiders and more.

Published Wed, Feb 27 2013 2:28 AM CST
|
Updated Tue, Nov 3 2020 12:24 PM CST
If you thought THQ had sold everything they owned when we first reported on the case, you were wrong, as they still have plenty to get rid of. The remaining franchises that THQ own are now being sold as part of a "court-approved sales process".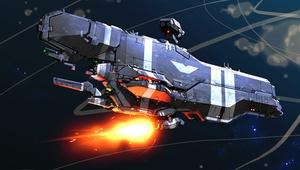 This court-approved sale is getting rid of THQ properties such as Darksiders, Homeworld, Red Faction and Destroy All Humans! If you want to get in quick, the final bids on the properties are due no later than April 15. THQ have said that they've already received over "100 expressions of interest" regarding "various titles" they still hold the rights to. There will be six items to be sold off, with four properties available individually, and two "bundle" deals, one for internal properties, the other for licensed IP.
The games to be sold separately include Darksiders, Homeworld, MX and Red Faction. The internal bundle will include Big Beach Sports, Destroy All Humans!, Summoner and "more". Marvel Super Hero, Supreme Commander, Worms and "more" will be included in the licensed bundle.
Related Tags