Today Micron is unveiling their new P410m SSD. This is Micron's first SAS SSD, and is designed for data center servers and storage platforms. Providing a SAS solution rounds out Micron's impressive portfolio of enterprise SSDs. This new SAS SSD comes hot on the heels of the, mainstream SATA P400m, the entry level SATA P400e, and the high end PCIe P320h. A quick click of each link will take you to our full product evaluations of the entire Micron Enterprise SSD line of products.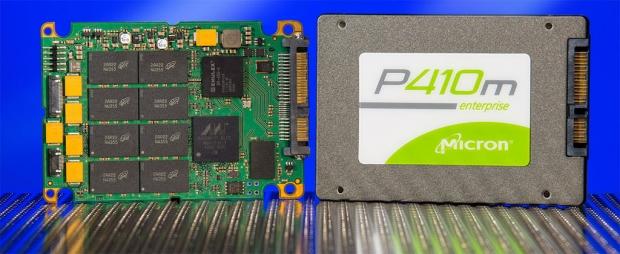 The P410m adds another facet to the Micron line of products by providing a high endurance 25nm MLC SSD for SAS customers. The robust feature set of SAS is rooted in its early origins in aircraft, providing bulletproof reliability in an environment that requires always-on accessibility. The P410m features SAS's standard dual-port functionality which provides multipath and failover capability.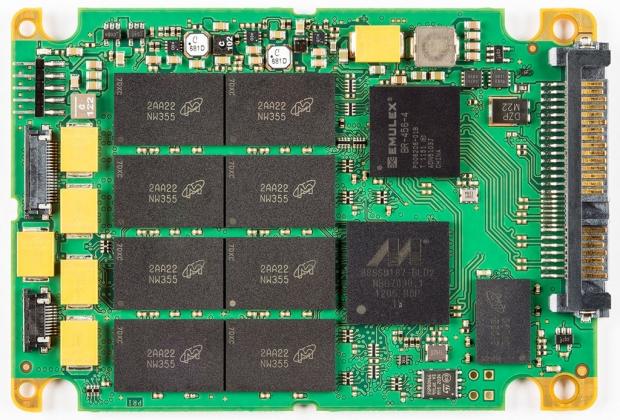 This 25nm MLC NAND SSD provides surprising endurance from standard MLC, with up to 10 full drive writes per day for five years. This provides an overall endurance of up to 7PB of lifetime data written to the drive depending upon the capacity utilized. Micron is backing up this endurance promise with a five-year warranty for this new product. The P400m comes in a slim 7mm form factor with capacities available in 100GB, 200GB and 400GB. The P400m is already validated through several key OEM partners and is available for immediate purchase.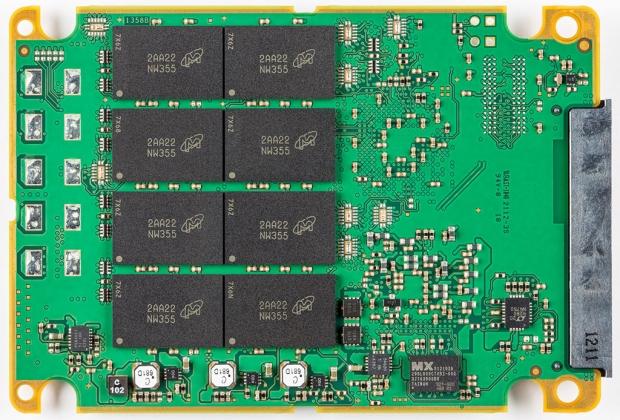 The SSD utilizes the Marvell 9187 controller with Micron's own custom firmware. This firmware is the engine that delivers sequential read and write performance of 410MB/s read and 345MB/s write. Random read speed comes in at 50,000 IOPS and random write performance is and impressive 30,000 IOPS.
The terrific endurance is due to Micron's implementation of their proprietary XPERT (eXtended Performance and Enhanced Reliability Technology) drive management. This suite of highly optimized firmware algorithms and hardware enhancements increase the endurance of MLC NAND and provides full data path protection. As part of their approach Micron utilizes the same RAIN (Redundant of Independent NAND) technology that we have seen utilized in their P320h and P400m SSDs. Additional facets of the XPERT approach include Adaptive Read Management/Optimize Read (ARM/OR) and DataSAFE technology.
Utilizing MLC NAND provides Micron with a lower cost solution than typical enterprise SLC. With XPERT technology Micron can provide much higher endurance than client and entry level MLC products.
One of Micron's key advantages as a NAND producer is their ability to keep the design and construction of the SSD in-house. This ensures complete quality control during the entire drive development, test, manufacture and shipping process. Micron has included a neat video that compresses the whole process of building an SSD into a nice quick video.