Something we will be getting more into this year is 4K Ultra HD technology, this is the next-gen of PC and it's some seriously hot stuff. The Windows blog got their hands on a 55-inch 4K-capable Ultra HD TV and ran some DirectX 11 games on it.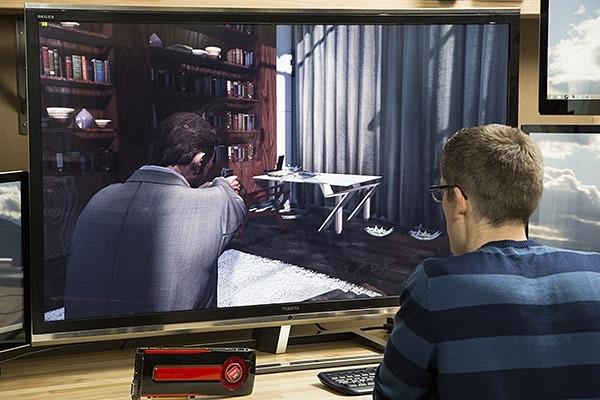 They tried Max Payne 3 with an AMD Radeon HD 7970 and saw some great details from the game. The one thing to remember here is the insane amount of pixels being pushed from the 4K Ultra HD TV set. At 1280x720, you're barely scraping 1-megapixel of information at 0.91 megapixels. The standard now, 1920x1080, pushes 2.07 megapixels - but 4K? An insane 8.2 megapixels... a huge, huge jump. That jump requires some serious GPU horsepower.
The TV being used was set to just 30Hz, so the maximum frames per second will be 30. The 4K display wasn't the only one being used, with the GPU driving 3 other displays, too. There's a video on the site which you should check out, too.