The first bionic hand that can feel will soon be here
The first bionic hand that is capable of feeling will be here later this year.

Published Mon, Feb 18 2013 3:37 AM CST
|
Updated Tue, Nov 3 2020 12:24 PM CST
We all love our consumer technology, but scientific breakthroughs like this are just extraordinary. Later this year, we'll see the first bionic hand that will give an amputee the ability to feel their hand again.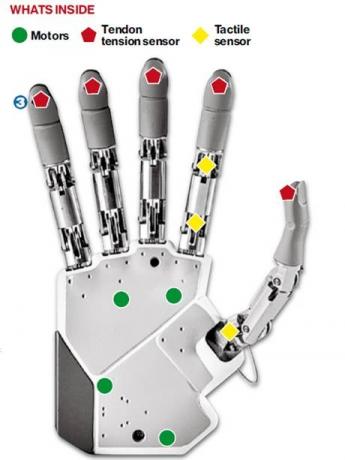 This will be quite the moment for artificial limbs with sensory perception, where the first man to get the new touch-sensitive bionic hand will be a man in his 20s living in Rome, who lost the lower part of his arm in an accident. The wiring of this bionic hand will be connected to his nervous system, where they hope he'll be able to control the movements of the hand as well as receive touch signals from the bionic hand's skin sensors.
This is coming from Silvestro Micera of the Ecole Polytechnique Federale de Lausanne in Switzerland, where he's also added that the hand will be attached directly to the patient's nervous system through electrodes clipped onto two of the arm's main nerves - the median and ulnar nerves.
This will give the patient the ability to control the hand with his thoughts, as well as receiving signals to his brain from the hand's sensors. This will give the patient a fast, bidirectional flow of information between the hand, and the patients' nervous system. Dr Micera adds "This is real progress, real hope for amputees. It will be the first prosthetic that will provide real-time sensory feedback for grasping."
Dr Micera told the American Association for the Advancement of Science meeting in Boston:
It is clear that the more sensory feeling an amputee has, the more likely you will get full acceptance of that limb. We could be on the cusp of providing new and more effective clinical solutions to amputees in the next year.
Related Tags