New York Times reviewer John Broder is in some serious hot water after his review of Tesla'a latest electric car review, the Model S, has been found with a bunch of holes. Tesla CEO Elon Musk has come out, saying that Broder was prejudiced against electric cars right form the start, and did everything in his power to make the Model S electric car look bad for the road.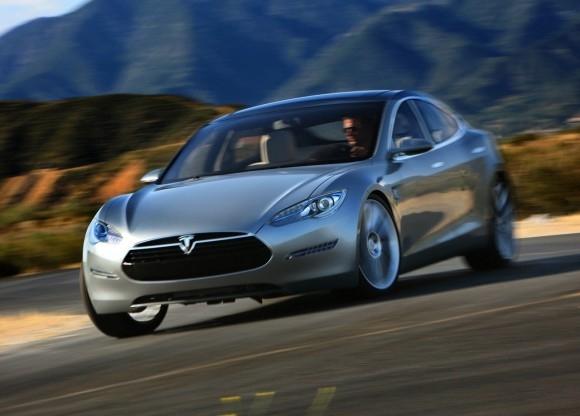 The onboard logs showing what charge the Model S had during the reviewers journey, as well as his recharge habits, point toward Broder taking the car off the power connection earlier than he stated in his review. Musk says:
The final leg of his trip was 61 miles and yet he disconnected the charge cable when the range display stated 32 miles. He did so expressly against the advice of Tesla personnel and in obvious violation of common sense.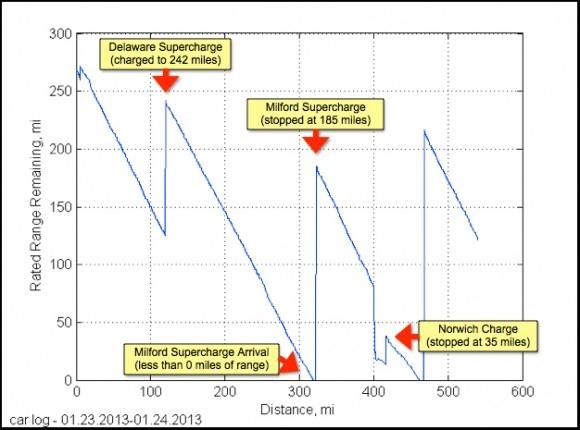 Broder, in his review of the Model S, claimed he tried to minimize power consumption, but this was challenged by Musk, too. The Tesla CEO points out that typical driving speed are around 65-85 mph, the average cabin temperature of 72F for the duration of the review test, and that Broder had turned the heating up when the charge was getting low - all things that would in fact not reduce power consumption, but increase it.
It doesn't stop there, either, with Broder being accused to trying to artificially run down the Model S' battery quicker than typical driving would, where he drove "in circles for over half a mile in a tiny, 100-space parking lot" in front of one of Tesla's Supercharger power stations. The Tesla CEO says that this was in an attempt to fully drain the car. Musk also points out that there are plenty of recharging stations - both owned by Tesla and run by other companies - along the length of Broder's drive.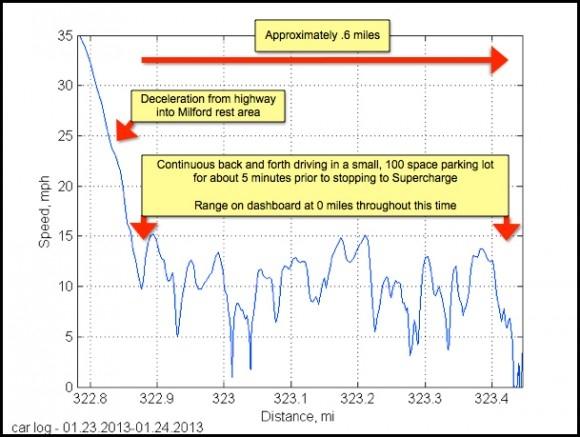 Broder wrote a follow-up piece, before Musk released his break down of the numbers, where he challenged some of Tesla's defenses around the performance of the Model S. Broder says that the Model S is susceptible to cold weather, with an effect on reducing range, and claims that no one from Tesla gave the power-saving advice that Musk was referring to.
Tesla now state they will not be referring to the test drive from here on out, believing that their run-down of the data "speaks for itself". It'll be interesting to see what Broder does from here, and whether The New York Times keep him on after a stunt like this.