Sony have said we'll see the future on February 20, but before that we're seeing leaks of a purported PlayStation 4 prototype controller. The photo comes courtesy of an unknown source who sent it in to Destructoid.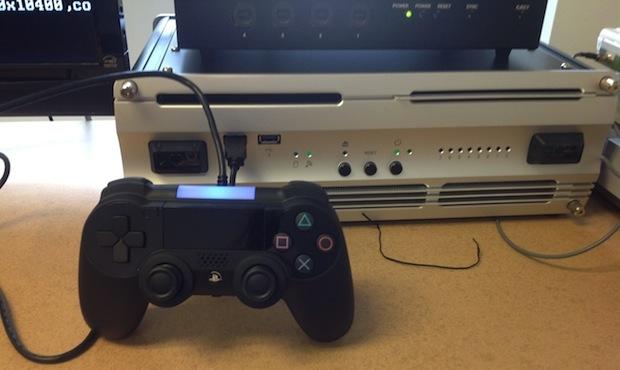 As you can see, it looks quite familiar to the current controllers, but the directional pad buttons are placed further apart - with what seems like a touchscreen slapped in between. If you can see that glowing part on top of the controller, this could be a Move-related part of the new controller.
There's also a small button to the left of the touchscreen, in the upper right hand corner of the d-pad. This could be the rumored share button, or something associated with the Move part on top of the controller, or the touchscreen. Just above the PlayStation button in the bottom center, looks to be a speaker and underneath the PlayStation button is an audio jack for some headphone connectivity.
Remember, this is a prototype controller and with any prototype for a multi-billion-dollar business that is the PlayStation, there would be more than one prototype. The final version we see might be completely different, a little different or totally identical - we don't know what to expect just yet.
The new controller is looking interesting, and it's not long until we should have the PS4 unveiled before our eyes.