Police Quest creator to start up a Kickstarter project
Creator of the class Police Quest series, Jim Walls, announces he will soon join some ex-Sierra empl.

Published Sun, Feb 3 2013 1:33 AM CST
|
Updated Tue, Nov 3 2020 12:25 PM CST
I'm sure there are some of you out there, like me, who remember the class adventure series from Sierra, Police Quest. Well, the creator of Police Quest, Jim Walls, was interviewed by Chris Pope, the Executive Producer of Guys from Andromedia LLC where he had something interesting to announce.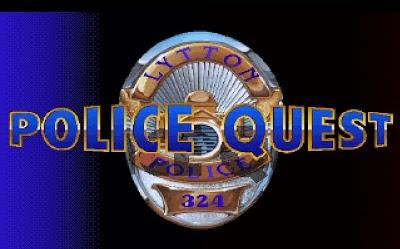 Walls announced that he is to soon join some of his ex-Sierra buddies, where they'll begin a new Kickstarter project where they hope to raise enough funds to start a new Police Quest-like game. We won't see a proper Police Quest game as Activision own the rights to it, but something like Police Quest would still be great.
Walls is asking for help, and would like people who are interested in helping to contact him through his website, but still has full intentions of starting a new Kickstarter-funded project sometime this year.
Related Tags