Our UK readers have been able to get their hands on the new BlackBerry Z10 since this morning and we are super jealous over on this side of the pond. If you are one of the lucky ones to now own a BlackBerry 10 device, you're in luck! BlackBerry has just released BlackBerry Link.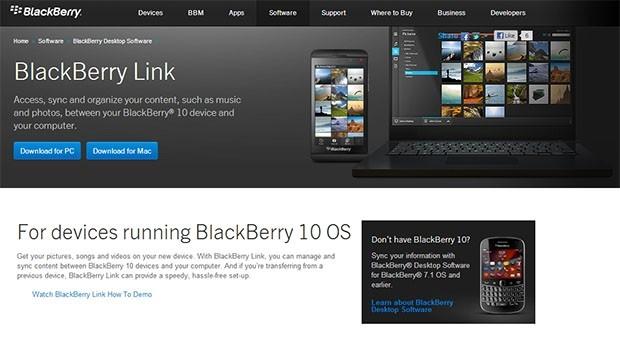 By now you are most definitely asking yourself, "what is BlackBerry Link and why do I need it?" To keep it simple, BlackBerry link is the new name for BlackBerry desktop software, which makes backing up and syncing your BB10 device very easy. It makes quick work of moving over your content like pictures, audio and video.
Legacy BlackBerry handsets that are running version 7.1 or earlier will still need to use the previous desktop app, while PlayBook tablets running BlackBerry PlayBook OS 2.1 will be able to use the new version of the software. You can download the new software at Source #2 below.