Apple's recently released Supplier Responsibility Report covers the progress they're making for everything from empowering workers to labor and human right issues within their supply chain. The report highlighted results for 393 audits performed over the last twelve months, a 72% increase over the number of audits performed in 2011.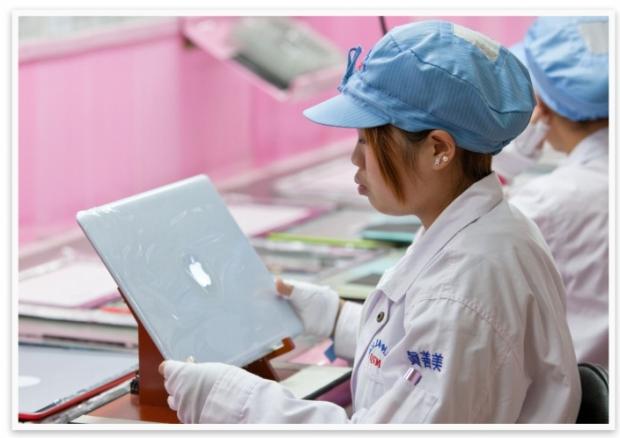 Apple have said that its worker empowerment program providing education on local laws and the company's supplier code of conduct was extended to 1.3 million employees last year. This is a 100% increase in the amount of workers trained in the program since 2008.
The report also had some information regarding a Chinese labor agency that had forged documents for underage employees to work within Apple-connected suppliers. After the company had discovered 74 cases of workers under the age of 16 during an audit of a circuit board supplier in January 2011, Apple cut all ties to their contract with the company and is now going after the agency who did the hiring. The report states:
In January 2012, for example, we audited a supplier, Guangdong Real Faith Pingzhou Electronics Co., Ltd. (PZ) that produces a standard circuit board component used by many other companies in many industries. Our auditors were dismayed to discover 74 cases of workers under age 16-a core violation of our Code of Conduct. As a result, we terminated our business relationship with PZ.
The Quanshun agency, which is one of the largest labor agencies in the region, has had Apple report it discovered the company was forging papers for underage workers. They also stated in their report that they reported the agency to officials, who then suspended the agency's business license:
We also learned that one of the region's largest labor agencies, Shenzhen Quanshun Human Resources Co., Ltd. (Quanshun), which is registered in both the Shenzhen and Henan provinces, was responsible for knowingly providing the children to PZ. In fact, to obtain the workers, this agency conspired with families to forge age verification documents and make the workers seem older than they were. We also alerted the provincial governments to the actions of Quanshun. The agency had its business license suspended and was fined. The children were returned to their families, and PZ was required to pay expenses to facilitate their successful return. In addition, the company that subcontracted its work to PZ was prompted by our findings to audit its other subcontractors for underage labor violations-proving that one discovery can have far-reaching impact.
Apple's Senior Vice President of Operations, Jeff Williams, spoke to Bloomberg about the situation, and the decision to include the incident in this year's report:
"Underage labor is a subject no company wants to be associated with, so as a result I don't believe it gets the attention it deserves, and as a result it doesn't get fixed like it should... "Most companies, they either don't report on it at all, or they say they look for it and found none, or they obscure the data in some way,"� Williams said. "If they're not finding it, they're not looking hard enough."�