Acer has released information on its newest smartphone, the Liquid E1, an Android Jellybean powered mid-range smartphone. It features a dual-core 1GHz processor, 1GB of RAM and 4GB of internal storage.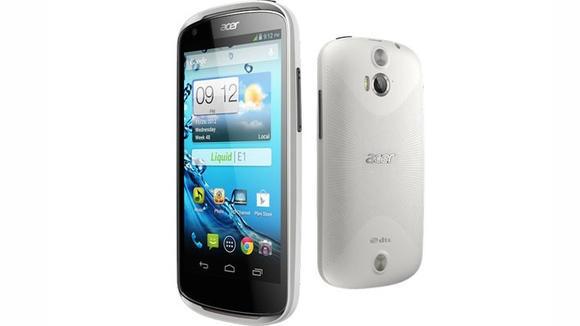 The Liquid E1 also features a 4.5-inch 960x540 screen, 5-megapixel rear camera and a 0.3-megapixel front facing camera. While the specs are solid, the new phone is not something that will pose much competition for the flagship phones currently sailing in the Android arena.
The fact that the new phone includes Jellybean does however make it a desirable phone for those looking for a more budget friendly smartphone that is up-to-date. Acer has not yet released any information on pricing, but we should know something before next month's Mobile World Congress.