Kim Dotcom wants to encrypt half of the Internet, would like to keep it away from government surveillance
Kim Dotcom wants to hide away half of the Internet under encryption.

Published Thu, Jan 24 2013 10:30 PM CST
|
Updated Tue, Nov 3 2020 12:25 PM CST
During an Interview with RT, Kim Dotcom talks of his problems over the past year or so, where the US government accuse the MegaUpload founder of being a 'mafia organization' and set up their Internet business, to be an organized crime network.
The US government had to say this, as it was the only way to try and extradite Dotcom to the US, as there are different extradition laws in New Zealand. These charges had to be thrown on top, or else the US government wouldn't have a leg to stand on. The goal was to take MegaUpload down, with Dotcom saying "it was their mission".
Dotcom talks about Aaron Swartz, the co-founder of Reddit, with RT asking what it's going to take for people to stand up and take action. Dotcom says the US government was exposed in this case, as they went in with all guns blazing, spying on citizens, illegal search warrants, and more. Dotcom says it was an urgent mission, they just wanted to take him down.
Dotcom then heads into discussion about Mega, and encryption on the Internet as "nothing seems safe from prying eyes", says the RT interviewer. Dotcom talks about the US government spying in people, spy clouds, massive datacenters that store data on citizens - storing any communication that goes through US networks. They're not spying on citizens based on an action, but a permanent spying solution.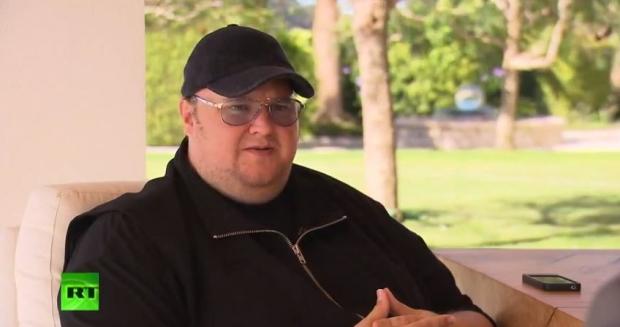 This means if you're ever a target of an investigation, or a political agenda against you - they can use all of this data, and find the perfect thing that would take you down. Dotcom says this is "wrong", and decided to create a solution that over time, it would encrypt more and more over time. It starts off with data at first, which will then move to e-mail, VoIP, and their APIs will allow developers to create their own tools.
Dotcom, over the next five years, wants to encrypt over half of the Internet - huge claims here, but this would be something that we need. Dotcom doesn't like where we're headed with the government thinking they can spy on everyone, and really wants to change this. Watch the entire 24-minute interview, as it's a really great piece to watch.
Related Tags