Wireless is a funny thing, it pretty much controls most people's everyday lives, and because it is mostly invisible, there's never an afterthought. If it 'just works', then that's fine. Well, a new wireless standard is on its way as the IEEE have adopted a new standards known as 802.11ad.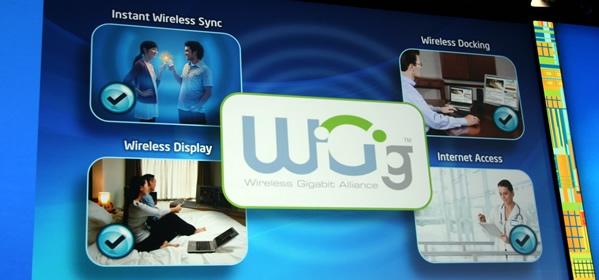 802.11ad will boast some incredible speeds of 7Gbps over 60GHz frequencies and should be baked into consumer devices as soon as 2014. The consumer-friendly marketing name that will find its way plastered all over 802.11ag is going to be WiGig. WiGig won't be replacing your wireless network, it will be complimenting it.
The hopes of the new technology will be that it'll provide an insanely fast, direct link between devices. The reason behind this is because of the 60GHz frequency it finds itself surfing along. As higher radio frequencies are used, they aren't so good at penetrating solid objects like walls, fridges, desks and more. High frequencies are really only good at shorter ranges, so WiGig will have its place in the market, but not where you'd like it to be.
802.11ad already has some partners, with Dell's upcoming Latitude 6430u Ultrabook sporting the new wireless technology. Marvell, Qualcomm and Atheros are also all working on chip implementations, which will see both 802.11ac and 802.11ad technologies crammed into the single module. This will give those devices with these chips baked in access to simultaneous use of 2.4-5GHz and 60GHz bands.