The Chrome Beta channel has just opened for Android today, offering up version 25.0.1364.8. It acts just the same as the Beta channel for a PC, which offers up a preview of features and fixes that has already passed the development channel and is on its way to final testing before it gets baked into the final version.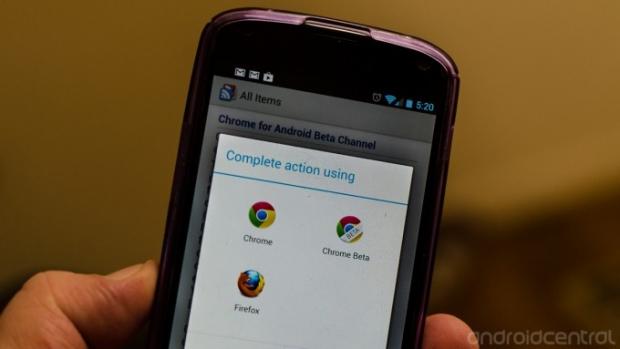 It makes for the perfect way to try out new things that might still be broken, but will allow the software to function as a hole. The release offered up comes with the following bugs:
Performance is sluggish, noticeably on Galaxy Nexus and Nexus S

Frequent freeze on devices with specific versions of Qualcomm GPU driver

Text autosizing may break formatting on some sites

164632 - Editing bookmark feature is broken

165244 - Text position handler jumps or disappears when moving

163439 - Clicking on links in yahoo.com not navigating on Nexus 7

166233 - Unable to submit comments on Facebook posts in desktop version of Facebook

165244 - Text handler jumps or disappears when moving

167351 - Youtube video controls are lost after returning from fullscreen video mode

162486 - iframe scrolling broken
If you want to hit up the Beta channel, check it out here.