LeakedTT: Bungie's new game, Destiny, has story details leaked
LeakedTT: Story details on Bungie's upcoming 'Destiny' game.

Published Wed, Nov 28 2012 12:36 AM CST
|
Updated Tue, Nov 3 2020 12:26 PM CST
I still remember the feeling of booting up my fresh Xbox console with Halo - it was the same feeling that Half-Life on the PC gave me, and it looks like Bungie, now separate from Microsoft, could have lightning strike twice with 'Destiny'.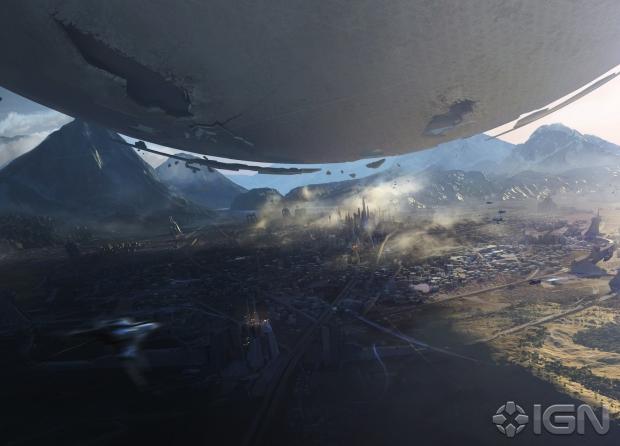 Details on the new game from Bungie have been leaked out and provided to IGN by a reader, including story details and concept art. According to the document:
Our story begins seven hundred years from now in the Last City on Earth, in a Solar System littered with the ruins of man's Golden Age. A massive, mysterious alien ship hangs overhead like a second Moon. No one knows where it came from or what it's here for, but only that it's our protector. Meanwhile, strange, alien monsters creep in from the edge of the universe, determined to take Earth and the Last City. We are young 'knights' tasked with defending the remains of humanity, discovering the source of these monsters and - eventually - overcoming it.
Sounds great! Bungie's follow-up to the Halo franchise has also been described as "fun and accessible to all", claiming they want "to create a universe as deep, tangible and relatable as that of the Star Wars franchise". Destiny's gameplay has been described in the leaked document as "social at its core", where it will offer "a world to explore with friends, both old and new". Bungie then shared IGN with some actual agency-provided images, which look gorgeous.
There's also a hint of next-gen consoles, too - where early this year court documents revealed details on four games in the Destiny series. We should expect releases in fall 2013, fall 2015, fall 2017 and fall 2019. DLC releases would fall in between, in 2014, 2016, 2018 and 2020. So you can see that Bungie is in for the long haul with Destiny. The contract also suggests that the first Destiny release would be available on the Xbox 360 as well as "the next successor console platform released by Microsoft", which has been referred to as the Xbox 720.
PS3, PS4 and PC releases are to be expected in the years following - but we could see a much quicker release than that, hopefully. Check out the source for tonnes of images.
Related Tags