Analyst: Medal of Honor brand might be dead
The Medal of Honor brand is on life support, might not be saved.

Published Fri, Nov 2 2012 5:37 AM CDT
|
Updated Tue, Nov 3 2020 12:26 PM CST
I still remember when Medal of Honor came out - that's about the time we got some wicked anistrophic filtering tech on our graphics cards and it was one of the first games I used it on. The game itself was phenomenal, and this was all before Call of Duty entered the first-person shooter arena.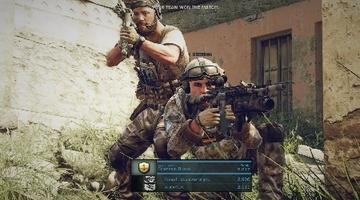 After rebooting a couple of years ago, we're looking at another jolt into the now disappointing franchise with Medal of Honor: Warfighter (our review on it is here). But, EA's earnings call a couple of days ago noted the disappointing performance of the game, but didn't give out any exact sales figures.
Wedbush Securities analyst, Michael Pachter, says that the bad reception could be the beginning of the end of the Medal of Honor brand, and furthermore, hurt EA's ongoing fight against Activision for the king of the hill position in the first-person shooter market. Pachter says:
The last iteration of Medal of Honor received an average Metacritic score of 75 in 2010 (after its predecessor received an average score of 73 in 2007), and EA management committed to improving quality with this year's release. Instead, with an average score of only 50, the game is likely to fall short of revenue expectations by $100 million or more. Perhaps more importantly, the poor performance of Medal of Honor makes it highly unlikely that EA can deliver significant digital revenues from DLC subscriptions next year, and sets the company up for a disappointing comparison to the $204 million in digital revenues it expects from Battlefield this year.
Related Tags