Back in August we reported on a story where the China Labor Watch were looking into Foxconn for employing children under the age of 16 at their factories, which is of course very illegal. China's legal working age is 16, and now the investigation has found that Foxconn did employee children under the age of 16.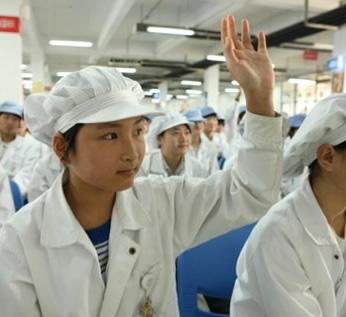 Because Foxconn are a serious partner of Apple with production of most iDevices being made in the factories of Foxconn, Apple too have been taking flack for the underage issues. To this day the Cupertino-based company continue to be mixed into the issues of Foxconn's poor working conditions, riots, protests and even suicides.
The workers at Foxconn found from the investigation were as young as just 14, not only breaking Chinese labor laws, but Foxconn's own internal policies as well. Foxconn has said that they've now corrected the issue, and will take measures so that this type of misemployment never happens again. The China Labor Watch blamed the iDevice maker for turning a blind eye and not sufficiently vetting its workers, but it could be that Foxconn isn't entirely at fault here.
The underage employees, according to CLW, were sent to Foxconn through an internship program. The educational institutions who were responsible for sending the underage workers to Foxconn should share a great deal, if not most of the blame, the CLW argues. CNET has reported that the underage interns were sent to make iPhone accessories or forfeit potential school credits. These workers made just $244 per month, and if they failed to meet their tasks on-time, were forced to work overtime until they reached their goals.