If you were itching to use your phone to make some calls during a flight, you might want to take a look at Dubai-based Emirates, who have just started allowing passengers to use their phones to make calls on its A380 aircraft.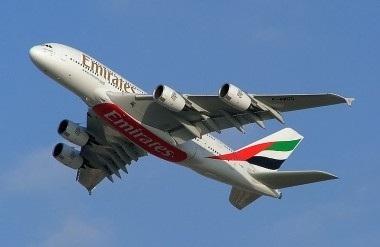 The service is compatible with normal phones in conjunction with OnAir, who is the company that provides Wi-Fi service for the airliner. There is a limitation, through Federal Aviation Administration rules, that the phones can't be used over the United States, where the service will cease working within 250 miles of US soil.
Emirates have been on the forefront of pushing technology in their aircraft for quite sometime, as they equipped their Airbus fleet with phones and fax machines all the way back in the 90s, and in 2006 the airline even offered in-seat e-mail and text messaging to all passengers. The first call with the new in-flight phone service was made on October 2, and was placed to China, said Emirates.
Emirates VP, Patrick Brannelly said in a statement:
Beginning in 1993 with first passenger satellite phone service to last year with our A380 Wi-Fi system, Emirates has always taken the approach that providing the latest in inflight service and connectivity is a key part of our passengers' journey. Emirates continues to invest in the most innovative technology possible and promises to keep pushing the boundaries of the inflight innovation for the benefit of our passengers.