Not at IDF 2012 - While looking for a local watering hole to get our morning Dirty Martini we passed a familiar face from OCZ Technology. As we went to exchange business cards, a PCB fell out of his pocket. We could tell it was something new, that 'new PCB' smell filled the air. It was so strong we could smell it through the antistatic bag.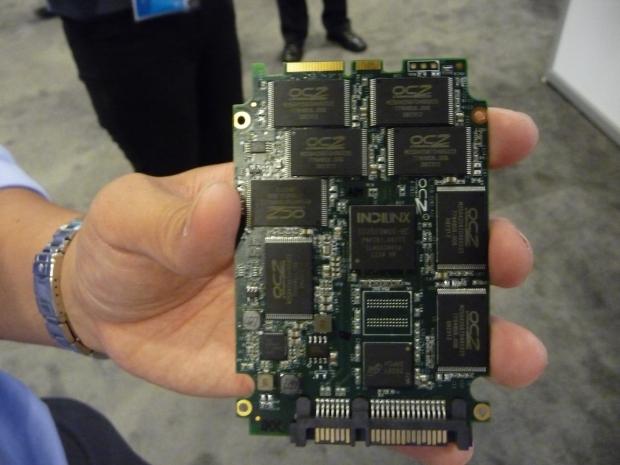 What you are looking at is the OCZ Vector, OCZ Technology's upcoming flagship SSD. This product will sit atop the OCZ SSD hill and move the Vertex 4 down a step.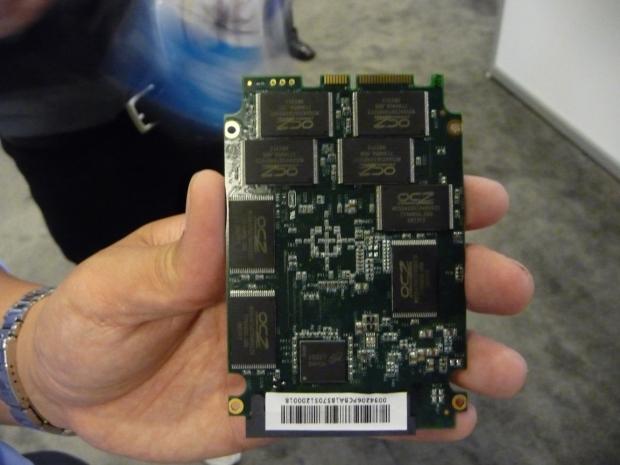 OCZ tells us the new Vector will be a better-rounded drive than Vertex 4. In our testing, we saw OCZ push the IOPS to new levels but low queue depth sequential performance suffered because of it on the Vertex 4. Vector is OCZ answer to that achieving the best of both worlds.
If the marketing and the manufacturing line up right we should get our first glimpse of Vector branded SSDs from OCZ in the middle of Q4 this year.