Amazon didn't just keep their high-end fans happy today with the announcement of the Kindle Fire HD range of tablets, or the 4G LTE-powered version, but the retail giant also announced some new lower-end tablets, too.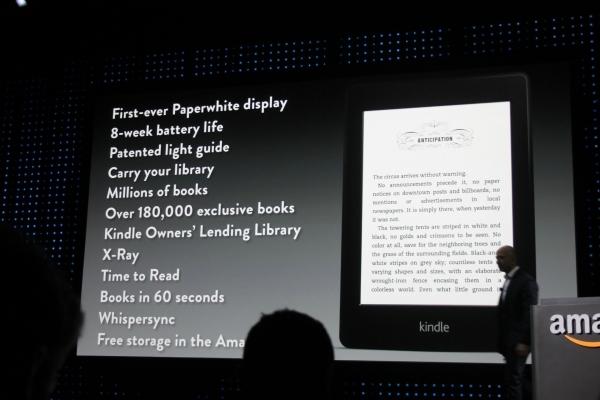 First up we have the revamped budget fourth-generation Kindle, which is priced at just $69. The revamped Kindle is the company's best-seller, and is now $10 cheaper, while sporting new fonts, crisper text, and 15% faster page turns. This model should ship next Friday, September 14.
Next up we have the new backlit Kindle Paperwhite, which will be priced at $119 for the Wi-Fi-only model, and $179 for the 3G-capable model. Amazon is proud to announce the Paperwhite sports patented technology that distributes light evenly across the Paperwhite's entire surface, just like ambient light. The Kindle Paperwhite measures in at just 9.1mm thick, weighs 7.5 ounces and sports an insane 8-week battery life. Amazon's Kindle Paperwhite will ship on October 1.
Lastly, we have the revamped Kindle Fire priced at $159, which is a refreshed Kindle Fire with better internals. Amazon have thrown in a faster processor, doubled the internal RAM, which makes the revamped Kindle Fire 40% faster than the original. Amazon have also said that the revamped model features better battery life, but didn't give out any numbers. The revamped Kindle Fire is available for pre-order now, and will ship on September 14.