Amazon have unveiled two new tablets in the last couple of hours, dubbed the Kindle Fire HD. There'll be two sizes available, 7- and 8.9-inch. The 8.9-inch Kindle Fire HD will sport a 1920x1200 display with 254ppi.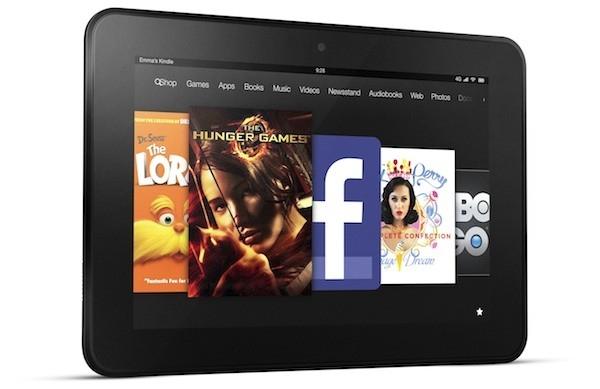 It measures in at 8.8mm thickness, and weighs 20 ounces, the screen is also said to feature a polarizing feature that should reduce glare on the screen for those heavy Fifty Shades of Grey reading sessions. Inside the Fire HD 8.9, we're looking at a TI OMAP 4470 processor, dual speakers, front-facing HD camera and HDMI out.
Amazon is happy to brag that the Fire HD 8.9 is the first tablet to sport dual-band MIMO Wi-Fi technology, which the company says makes the slate's Wi-Fi 41% faster than the new iPad from Apple. The 16GB model Fire HD 8.9 will set you back $299, and will begin shipping on November 20.
Amazon didn't let the good news stop there, with the announcement of a 7-inch variant of the Fire HD. The 7-inch model will cost just $199 and includes 16GB of internal storage, but bumps the displays resolution down to 1280x800. This puts it on a level playing field with the same-priced Nexus 7 from ASUS and Google.