Pinterest has released an Android app and iPad app after "very vocal" Android users persistently requested one. An iPhone app has existed for a while now, but also saw an update on Tuesday. The idea behind the apps is to allow pinning to be faster and more efficient so that you can "go offline and do things that you love."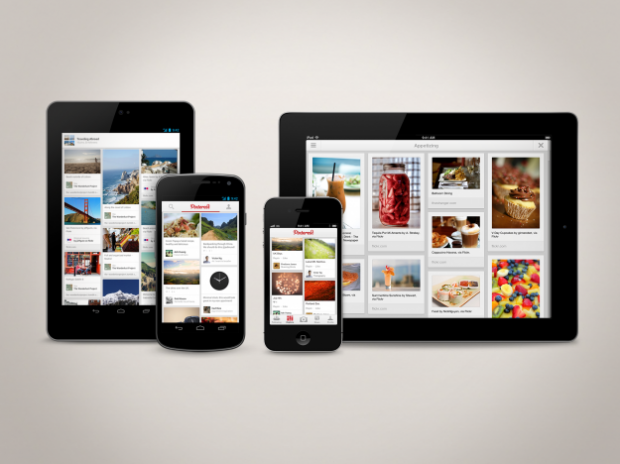 Apparently, every product release by Pinterest was followed by the question "what about an Android app?" So that's what they did: "our custom-designed Android app makes it simple and fast to pin, so that the time you spend on Pinterest is as productive as possible. We also made sure the app works well on Android phones and tablets, regardless of your device's cost, speed or screen size."
Pinterest believes that their iPad app is the best way to experience Pinterest. "iPad owners may have the best Pinterest experience yet." iPhone users also received a redesigned app. The new version features a two-column layout so that users can see more pins, just like they have been requesting.
When we think about what we're designing at Pinterest, we think about giving everyone a place to dream, plan, and prepare for the things in their lives. The Pinterest apps for iPhone, iPad, and Android are about enabling you to do just that, not seated in front of a computer or at the office, but wherever you go as you live your life.
The iPad and iPhone app can be downloaded from the Apple App Store and the Android version can be nabbed from the Google Play Store. Kindle Fire users can get the app from the Amazon app store.