Contrary to rumors flying around the internet, Sapphire has not cancelled the 6GB 7970 Toxic graphics card they produce. It seems that because one major reseller put "discontinued" instead of "out-of-stock", or something similar, enthusiasts freaked out that they wouldn't be able to get the super fast card.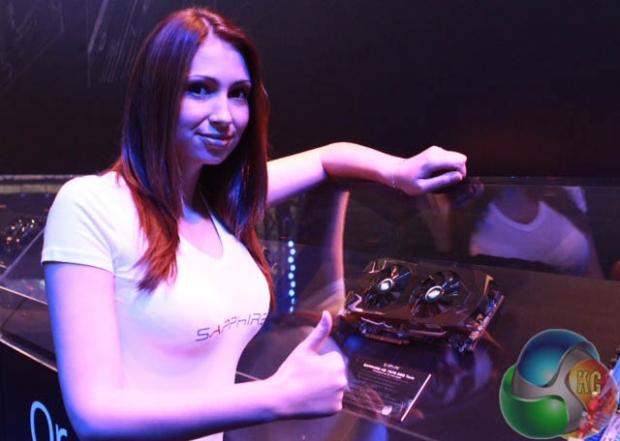 At Gamescon, however, Sapphire has a large booth and sitting right in the middle as the pride and joy of the booth was the 6GB 7970 Toxic card. KitGuru asked Bill Donnelly for a little more information regarding the rumor flying around the web. The short answer? It's not discontinued, just facing production constraints.
Production on a card like this will always be limited, because of the tight selection process that every component needs to go though. To ensure that the clocks are stable at the levels our engineers have set for the top end Toxic cards, you will always be limited in terms of how many cards than make at once.

We think the rumour started when all of the cards made so far, sold out in every store that was carrying them across the globe. In almost every case, the resellers put a message saying 'Temporarily out of stock' or 'Pre-order only', but one of the largest resellers showed 'Discontinued' instead. And that caused a bit of a panic among enthusiasts who really wanted one.
Production is supposedly running smoothly and cards should start to become available again soon. In the meantime, KitGuru has provided us with the pretty lady above.