Some Android developers have tinkered with the Jelly Bean-powered Nexus 7, where they've overclocked its NVIDIA Tegra 3-based processor to an astonishing 1.64GHz, where it promptly smashes all other smart devices on the market in benchmarks.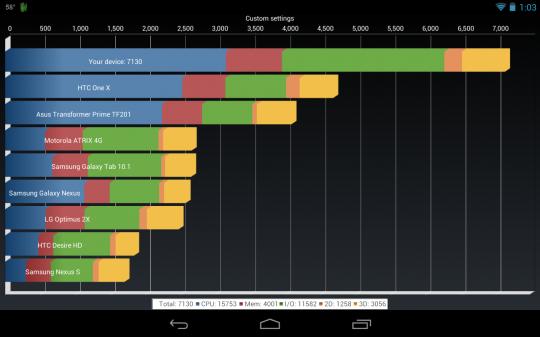 The Nexus 7 was rooted, with a kernel installed named Trinity Seven and as you can see from the above screenshot, it scores 7130 in Quadrant, with the closest devices the HTC One X with just over 4500, and the other ASUS-made Transformer Prime TF201 with a little over 4000. These are some truly remarkable results for such a cheap tablet.
But, how does an overclocked device like that keep battery life when its spitting out 1.64GHz on all four cores? Well, the Trinity Kernel Toolbox lets you control this, where you can overclock when you're gaming and want the best results, and underclock for everything else. That's not the only benefit, either, as standby usage has been improved, big time. Deep sleep mode offers huge results, where even after a 12 hour stint at being awake, there's still plenty of battery left on the Nexus 7, as the screenshot below shows.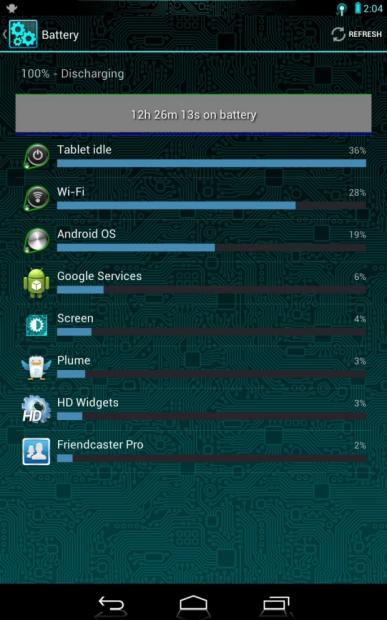 We will have a Nexus 7 as soon as there's more stock in Australia, or when ASUS can hook us up and you'll be able to hear our thoughts on the Jelly Bean-powered tablet.