This is something you don't see or hear everyday, but a few nights ago a Kentucky-based woman was forced to walk into an Apple Store with her kidnapper, who was forcing her to purchase goods on her credit cards. But an alert Apple Store employee came to her rescue, and she is now safe and the kidnapper is in prison.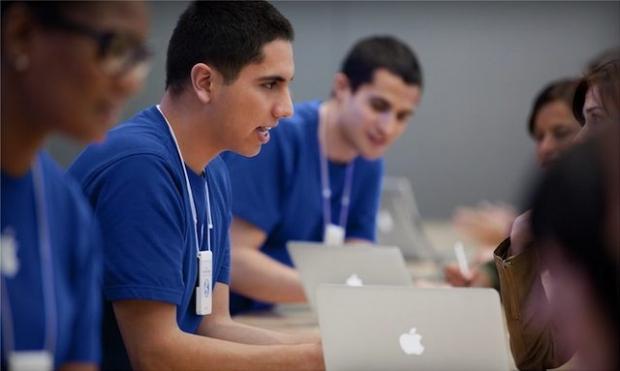 Police have said that the woman met the man, who called himself "Greg", when he arranged a date with her. When they first met, "Greg" showed up to her house and forced her into his car at gunpoint. While holding a gun to her, he forced her to drive around to a handful of stores to purchase cellphones in her own name, with her own money.
"Greg" and his victim then drove to an Apple Store in Louisville, where they tried to buy some Apple products from one of the in-store Geniuses:
At some point during the visit, the woman found a window of opportunity and was able to discreetely tell the store clerk that she needed help. Police say the clerk then quietly called store security, who then contacted Louisville Metro Police.
The police arrested "Greg", whose real name is Victor A. Salver Jr, who was charged with kidnapping and robbery. I think that Genius deserves a reward! Free Retina MacBook Pro?